Hello, I am Hee Seo [Hee-Suh] Chun, a communication and visual designer, graduated from Carnegie Mellon University's School of Design Undergraduate program in 2019. In recent history I've crafted digital products at AKQA, and I am currently working at Huge Inc as a visual designer.
Projects

Lunar Gala is Pittsburgh's largest annual fashion event with 140+ students involved in producing, designing, modeling, and dancing in the show. 2019's theme is ANOMIE, a condition of society that isolates the individual through the dissolution of community.

Technique: Branding, Print // Design Tools: inDesign, Illustrator, Photoshop // Duration: 10 Months // The Ask: Design the digital and printed assets including the 2019 LG magazine // Collaborators: Faith Kim,
Juan Aranda
, Vicky Zhou //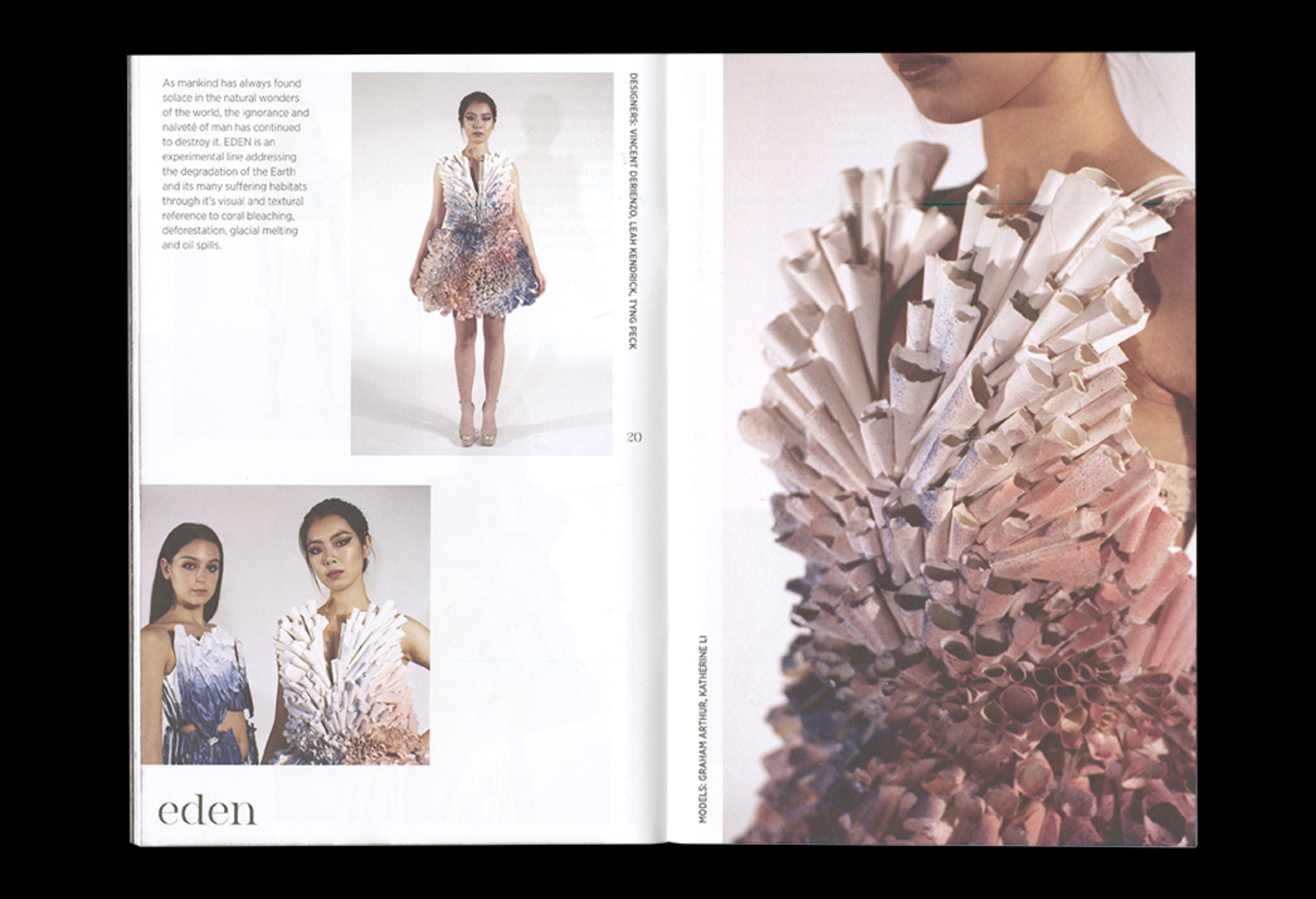 ---
Lunar Gala 2018's theme is FEROX: chaotic, primal, a return to instinct.
Technique: Motion Graphics, Video Editing // Design Tools: Cinema 4D, After Effects, Processing // Duration: 10 Months // The Ask: Design and produce motion graphics for the promotional materials and in-show experience // Collaborators:
Raphael Weikart
,
Juliana Nam
,
Anna Gusman
,
Marisa Lu
//
PROCESS
CONCEPT DEVELOPMENT

I was part of Lunar Gala's creative board, from May 2017 to February 2019. Along with the entire creative team which consists of about 15 designers, I participated in establishing with the overall theme of this fashion show based on the year's zodiac animal. Based off of the brand guidelines that the creative team developed as a whole, we altogether made assets and graphics that communicates the theme.

For FEROX, Instead of manipulating real footages, we decided to limit our visual language to computer generated graphics. Process involved experimenting with Cinema 4D, After Effects, and Processing.

Below are the show videos, played throughout the fashion show.